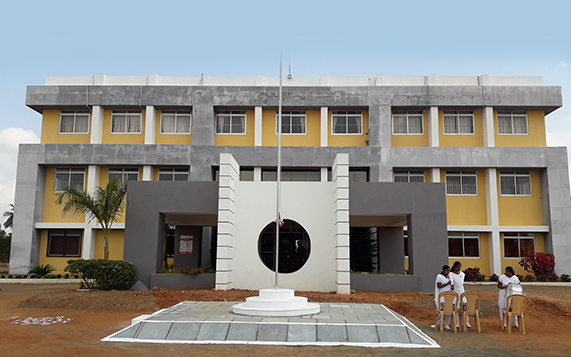 As a student of Meenakshi College, it is mandatory that every student stays in the hostel. The accommodation facilities at Meenakshi College makes you feel at home.
The hostel rooms are well furnished with many facilities including a reading room, library, study hall, mess hall, purified drinking water and other amenities like 24*7 security, 24*7 water supply, newspapers, and magazines. Rooms are cleaned every day.
Students are provided with breakfast, lunch, and dinner. Hygienic and nutritious food is prepared in our hostel kitchen by experienced and skilled cooks.
We have facilities for medical emergencies and our residential tutors and hostel staffs are available for helping the students any time.
Students are expected to bring their basic things according to the list provided by the college. The students residing in the hostel are expected to abide by the rules and regulations of the hostel and are accountable to the Warden/housekeeper. A booklet of hostel rules and regulations will be given on admission.